Philip St. Romain's Christian Spirituality Resources
Visit Philip's Internet Ministry web site: http://shalomplace.com/, which includes biographical information, a complete listing of his books, and a bookstore with titles on Christian spirituality (through Amazon.com). A variety of essays and reflections are also available for downloading.
He is founder and editor of a free daily e-mail newsletter A Daily Spiritual Seed at http://shalomplace.com/seed/ which features a quote from a mystic and other helpful information on Christian spirituality. Daily Seed reaches hundreds of subscribers daily.
Philip is a resource to the staff at Heartland Center for Spirituality, and the coordinator of their website, http://www.heartlandspirituality.org/
Philip has also served as webmaster for the Center for the Improvement of Human Functioning, Inc. (http://www.brightspot.org) This internationally renowned center provides alternative (traditional ) medicine for its patients, and does cutting-edge research on curing cancer.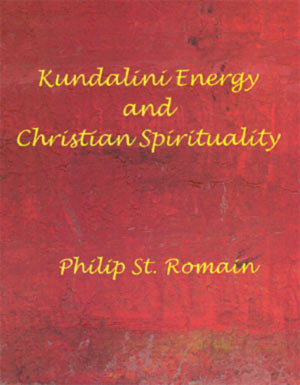 For information on how to buy the latest edition of Philip St. Romain's book, Kundalini Energy and Christian Spirituality, go to http://shalomplace.com/books/kundalini.html