Philip St. Romain's Christian Spirituality Resources
Visit Philip's Internet Ministry web site: http://shalomplace.com/, which includes biographical information, a complete listing of his books, and a bookstore with titles on Christian spirituality (through Amazon.com). A variety of essays and reflections are also available for downloading.
He is founder and editor of a free daily e-mail newsletter A Daily Spiritual Seed at http://shalomplace.com/seed/ which features a quote from a mystic and other helpful information on Christian spirituality. Daily Seed reaches hundreds of subscribers daily.
Philip is a resource to the staff at Heartland Center for Spirituality, and the coordinator of their website, http://www.heartlandspirituality.org/
Philip has also served as webmaster for the Center for the Improvement of Human Functioning, Inc. (http://www.brightspot.org) This internationally renowned center provides alternative (traditional ) medicine for its patients, and does cutting-edge research on curing cancer.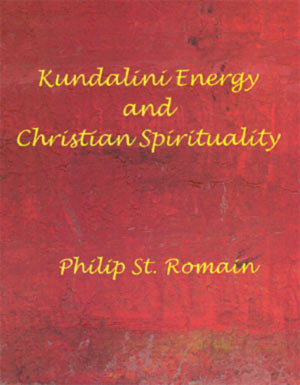 For information on how to buy the latest edition of Philip St. Romain's book, Kundalini Energy and Christian Spirituality, go to http://shalomplace.com/books/kundalini.html
Philip St. Romain has just published a new book (Nov. 2017) called The Kundalini Process: A Christian Perspective.
In this book, author and spiritual director, Philip St. Romain, presents an understanding of the kundalini process that can help Christians recognize its signs and its place in the spiritual life. Following up on his earlier work, "Kundalini Energy and Christian Spirituality: A Pathway to Growth and Healing," Philip uses the philosophy of St. Thomas Aquinas and more modern approaches to human nature to explain how kundalini is a natural process that is designed to integrate all of the levels of our human nature in deep union with God. He notes that this process is at work in all of us at a very low and gentle level, but that it can become intensified in certain conditions, presenting major challenges and blessings for those who experience such activations. This book is sure to help pastors, spiritual directors, and anyone interested in spiritual growth come to a better understanding of the mysterious transformative power that lies deep within all of us.
To buy this book directly from amazon, click here.
To buy this book directly from Lulu.com, go to click here.